Park.Park
Concept
Park. Park is an indoor public park within Te Papa (National New Zealand Museum and Art Gallery). The park will be welcoming and offer freedom to it's vistors through a modular layout and furniture. It will serve as space to spark conversations and opportunities of cross-disciplinary collaborations. The park will be temporary and can be easily removed or re-arranged for other events. The park will be linked to a prototype innovation hub which is situated to Mahuki: Innovation Hub.
Park - the visitors will be able to adapt and arrange the space according to their needs. The park will function as a a meeting place and for visitors to offer opinions and feedback on prototypes produced within the innovation hub. The furniture has been made modular and transportable to encourage visitors to adapt but also spark conversations between one another.
Proto-Hub - will be an educational space for children and adults to experience and innovation hub. It is also a space where the public and children can work on their own innovative projects. The Proto-Hub will be the public facing of Mahuki: Innovation Hub within Te Papa.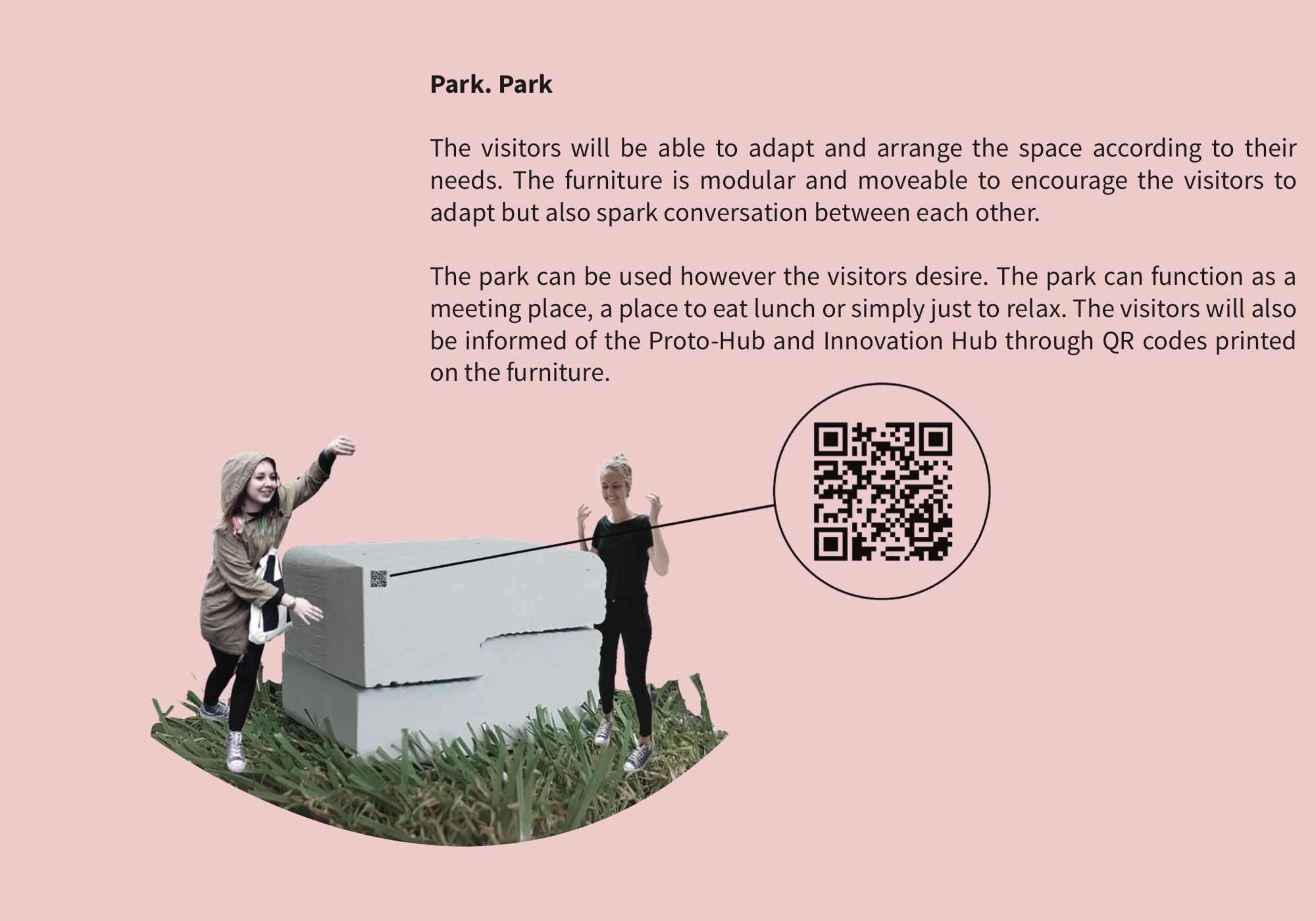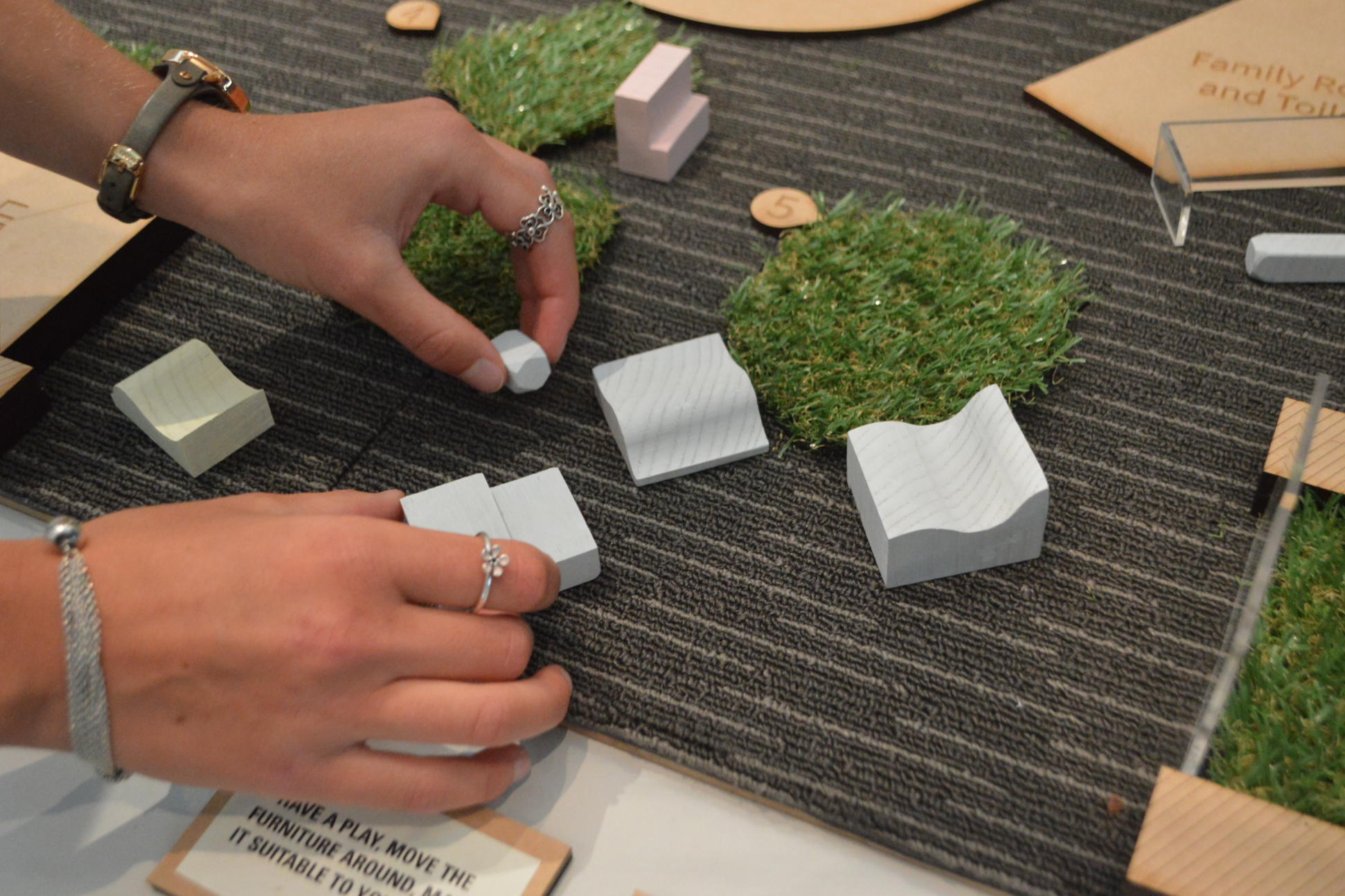 In collaboration with Molly Smith, Emily Buckley, Rochelle Treymane, Pieta Serville
For: Massey University – Tepapa
Date: 2016